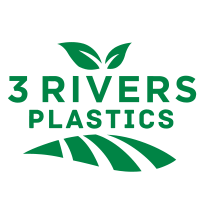 Heavily Soiled Plastic Recycling
Schedule a Free waste audit consultation today with our specialists
Reliable + Sustainable = Solution
At our facility, we use state-of-the-art equipment to process plastic film waste into high-quality plastic pellets. Our recycling process is efficient and effective, allowing us to process large volumes of plastic film waste quickly and effectively.
We pride ourselves on our commitment to sustainability. We believe that by working together, we can make a positive impact on our environment and reduce the amount of waste that ends up in landfills.
If you're looking for a reliable and sustainable solution for managing your plastic film waste, look no further than 3 Rivers Plastics. Contact us today to learn more about our services and how we can help you reduce your environmental impact and save money on waste disposal costs.